Optimize your cloud applications with our AWS CloudFormation experts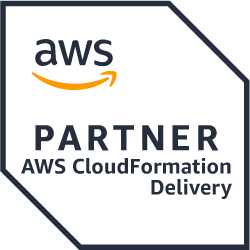 EXPERTISE
Speed up cloud provisioning with infrastructure as code
AWS CloudFormation is a service that helps developers set up and model a collection of AWS and third-party application resources in an organized and repeatable manner within a cloud environment. Developers can model the entire infrastructure by using programming languages or a simple text file. CloudFormation makes managing third party resources easy in an automated and secure way.
Our Expertise in AWS CloudFormation
Infrastructure as Code (IaC)
Zero Downtime Deployments
How can we help you?
IO Connect Services is here to help you by offering cost-effective, high quality technology solutions.