Datadog Mule® Integration
Get maximum MuleSoft® observability with our Datadog Mule® Integration
Datadog Mule® Integration Bundle
5
Out-of-the-box dashboards
9
Out-of-the-box monitors
Datadog Connector
for Mule 4
The observability you need for your Mule® applications
Operations
Monitor the health of your Mule® servers, applications, and other IT infrastructure
Receive and visualize alerts about your Mule® infrastructure
Gain insights about your Anypoint Platform™ resource allocation of your organization
Development
Quickly identify memory, CPU, and network issues in your Mule® applications
Find bottlenecks in your Mule® applications to optimize performance
Instrument your Mule® applications with our Datadog Connector for Mule 4 for troubleshooting purposes
Executive
Analyze and forecast your ROI based on used and unused resources
Get visibility of the system uptime of your Mule® investment
DASHBOARDS
Use our out-of-the-box dashboards or build your own visualizations
Metrics are collected from the following MuleSoft® products:
Mule runtime engine® for CloudHub™ and on-premise standalone servers
Anypoint API Manager and API Analytics™
Anypoint Access Management
Mule® Application Performance Monitoring (APM)
Instrument your Mule® applications with our Datadog Connector for Mule 4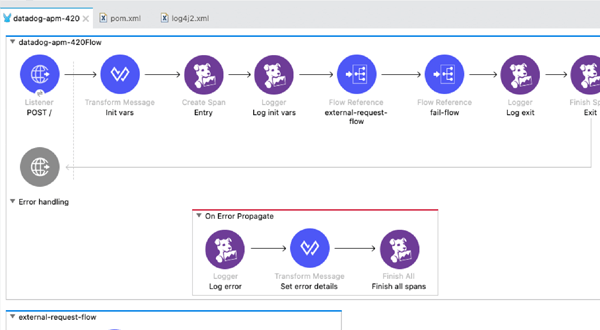 Use the Datadog Connector for Mule 4 with Datadog APM tracing to gain visibility using the out-of-the-box performance dashboards.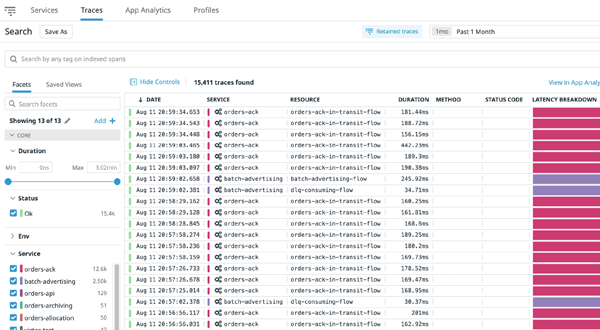 Measure the performance of the operations in your flows as granular as needed using spans.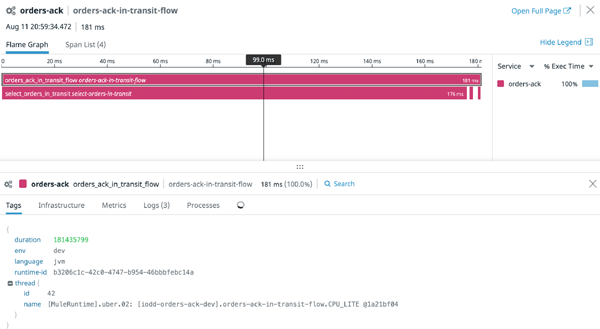 Correlate the logs generated within a transaction in a single trace to narrow down any performance optimization or troubleshooting scope.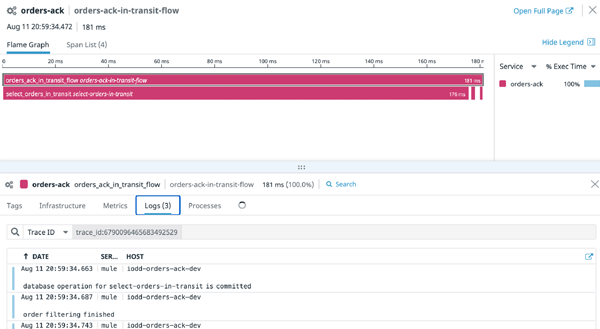 Essential
Annual Subscription
per production core per month, if billed annually
Essential
Monthly Subscription
per production core, if billed monthly
Enterprise
Customizable Subscription
Customize your Enterprise Plan
based on your business needs
How can we help you?
IO Connect Services is here to help you by offering high-quality cloud technology solutions