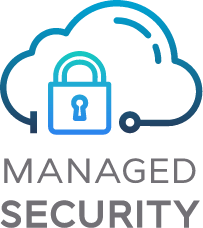 Comprehensive Security Solutions: Safeguarding Your Cloud, Infrastructure, and Applications with IO Protect

As your trusted partner, IO Connect Services can deliver peace of mind from threats by combining Cloud, Infrastructure, and App Security with 24/7 coverage.
Tailored Managed Services:

Elevate Your Hosting Strategy with Expert Solution

On-premise

Hybrid

Cloud

Multi-Cloud

Comprehensive Application Security:

Uncovering Full Stack Vulnerabilities and Insights

Wide range of attacks on every layer of the stack
Rapidly changing codebase can introduce unknown vulnerabilities
Long tail of exposures inherited from 3rd-party development tools
Extreme shortage of cloud and application security expertise

Threat detection and response


Visibility of existing assets


Futureproofing


Risk awareness


Moving data to the cloud


24 / 7 / 365 coverage


Compliance

24/7 Security Operations Center (SOC): Expert Solutions for Effective Security Operations

Security operations require information, intelligence, and expertise. Building your own 24/7 SOC requires high investment in tools, time, and resources. Leverage our experts for a cost-effective solution.

Collect
Collect assets data, logs, events, network telemetry, endpoint, user behavior, file & dark web data
Analyze

Ingest and store data
Analyze data (correlation, behavior and anomaly detection)
Validate

24/7 monitoring in the SOC
Investigate Indicators of Compromise (IoCs)
Search adjacent data and validate the incident
Report

Escalate security incidents to responsible parties
Driving Success Through Strategic Partnership: Uniting with Top Managed Detection and Response Providers


Explore Additional MSP Offerings
We are results-driven with a focus on providing customer service excellence

IO Connect Services is here to help you by offering high-quality cloud technology solutions

Connect with us